Menstural Cloth Pads - FAQ
How to wash the Ecofemme Cloth Pad?
---
Cloth pads can be washed easily by hand or in the washing machine. The secret is first soaking the pads in cold water​ for 30 minutes before washing in up to a maximum of 40 degrees Celsius. Most of the blood comes out in the soaking process. After that, it's just like washing your clothes. The washing procedure that we follow at home is;
Change pad at least every 6 hours
If outside, store the pad in the travel pouch

Soak the pad in a little jar/bucket with cold water for at least 30 minutes

Handwashing the pad by rubbing the cloth against it

and using stain proof soap, with water upto max 40 degrees. (Never use a scrubber on the cloth as it will start to roughen the pad.)

Drying it outside

and using the help of the sun's UV rays to help kill bacteria growing on wet cloths.
Check out the video from Ecofemme that neatly explains how to use the product!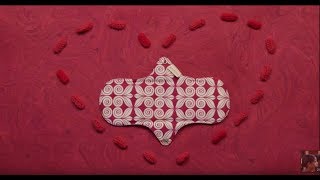 ---
How long will my pad last for?
---
Cloth pads lifetime is 5 years approx. When the pads have been washed and taken care of properly. Please remember it is handmade and made out of cotton - so please love and care for it like you would for a baby.
---
---
Eco-Yoga / Fitness Mats FAQ
How should I care for my Eco-Yoga / Fitness Mat
---
Please only hand wash it. Do not use harsh chemicals. Try to spot clean it with warm water and baby soap / gentle detergent. Dry outside in direct sunlight. Store it within the cotton yoga bag
---
How long does my Eco-Yoga Mat last for?
---
The mat's lifetime is entirely dependent on how you care for your mat. Please remember, it is handmade and it is made out of natural materials. So please take care of it like your baby.
---
---